Firenze Six Drawer Sideboard (Item #4488)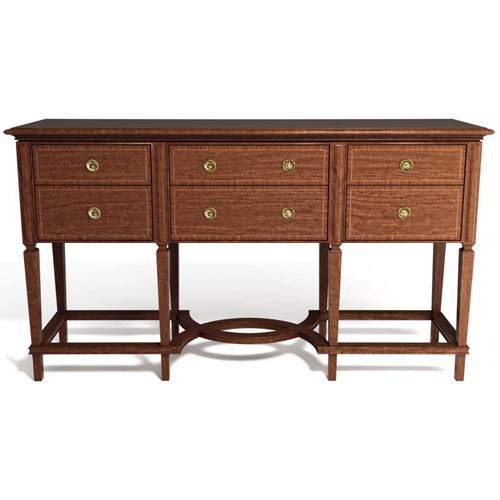 Six Drawer Firenze Sideboard
Available with faux drawerfront cabinet doors
Shown in hand planed walnut
Firenze Six Drawer Sideboard
(Item #4488)
Suitable for the Piano Nobile, or main floor of an important Italian villa, our #4489 Firenze Sideboard in hand sanded walnut will stand handsomely against a wall, behind a sofa or wherever it is needed. Six large drawers easily hold valuable dining items. Also available with faux drawerfront cabinet doors. We can provide custom sizes for many applications.
Shown In
Hand sanded Walnut
Dimensions (inches)
72w x 20d x 34h
Custom Woods
Cherry, Mahogany or Dark English Oak
Custom Options
Custom sizes and finishes available.
List Price
Please call for pricing.
Inventory Status
Lead Time to be advised, please inquire