About Us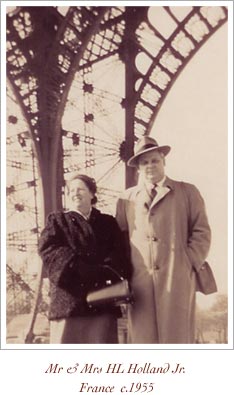 Since 1895, and continuing through four generations, the Holland family has imported 18th and 19th Century antique furniture from England and Europe. From this background, HL Holland Designs produces bench-made, traditional period reproduction and contemporary furniture in England and Europe. Our pieces can be seen today in the finest homes, offices and hospitality settings.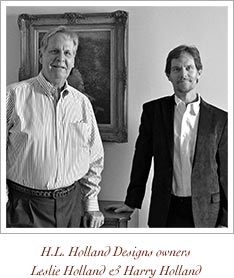 In 1971, Leslie Holland continued the tradition of his father and grandfather by opening a showroom in Atlanta's Decorative Arts Center, offering fine English and European antiques and reproductions to the Interior Design Community. This tradition is carried on today by Harry Holland, the family's fourth generation in the Interior Design Industry, in a Collection designed and produced for Baker Knapp & Tubbs.
Since 1995, HL Holland Designs has been selling an exclusive line of traditional English reproductions and contemporary furniture made in small workshops throughout the English countryside. We distribute our line exclusively through Baker Knapp & Tubbs Showrooms, Baker Retail Stores and in Denver through The Shanahan Collection.
A constantly changing selection of the pieces in our line is shown in the Baker Knapp & Tubbs showrooms and Baker Retail stores. New pieces, as well as old favorites, rotate in and out of the Baker Collections area of the showrooms. These pieces are available for immediate purchase from the showroom floor.